Real-Life Excalibur Found Underwater In Bosnia – Medieval Sword In Stone Pulled Out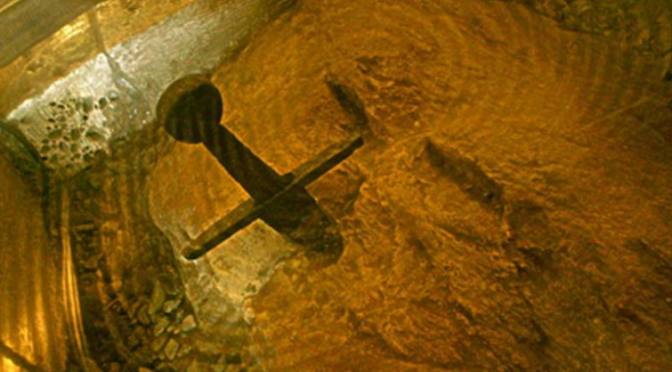 Real-Life Excalibur Found Underwater In Bosnia – Medieval Sword In Stone Pulled Out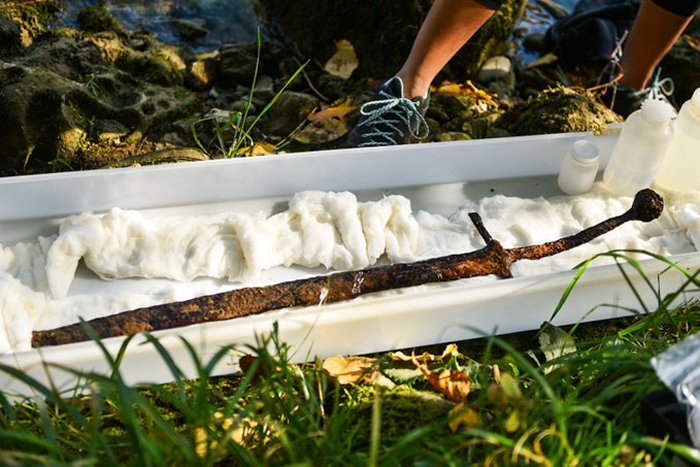 The 700-year-old weapon is being compared to King Arthur's legendary magical sword because of similarities in how it was discovered.
According to ancient legend, King Arthur was the only person able to pull a sword called Excalibur from a stone, making him the rightful heir to Britain in the 5th and early 6th centuries.
We haven't been able to locate King Arthur's legendary sword, but this discovery is stunning, nevertheless.
The archaeologists who recently pulled the 14th-century sword from the Vrbas River will not be getting a royal status but their find is being called archaeologically significant.
Archaeologists report they have pulled a Medieval sword embedded in rock at the bottom of the Vrbas River in Bosnia.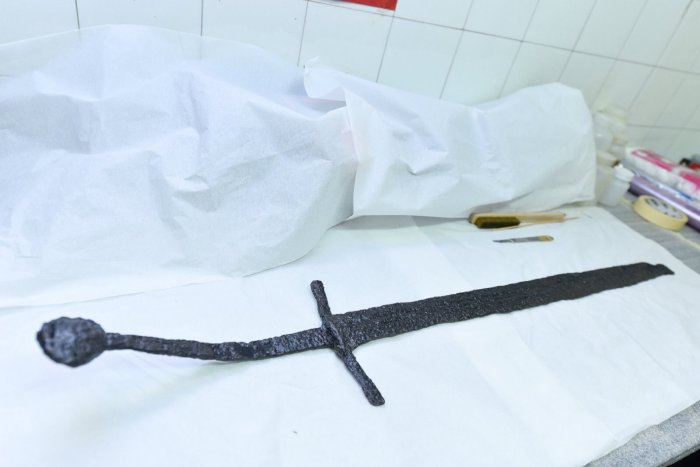 The 700-year-old sword was found 36 feet underwater, stuck in a rock while archaeologists were excavating a nearby castle.
Only one other sword like this is thought to have been found in the Balkans in the past 90 years.
According to Ivana Pandzic, archaeologist and curator at the Museum of the Republika Srpska said: "The sword was stuck in solid rock, so special care was needed when pulling it out.
The blade has been dated back to around the 14 century and is the first sword to be found near the medieval city of Zveča.
The medieval castle nearby was destroyed in 1777 but had likely been home to medieval nobility who ruled over the local village of Zvecaj.
"Janko Vracar, a historian of the Republika Srpska Museum, the main museum in the mainly Serb entity of Bosnia, told the media that the sword was of a type used from the end of the 13th to the first half of the 15th century, based on analysis of the blade," Balkan Insight reports.
Experts are now trying to work out how the weapon came to be embedded in the rock and why.
About Author