Discovery of hidden 3,500-year-old warrior grave stuffed with treasure could re-write ancient Greek history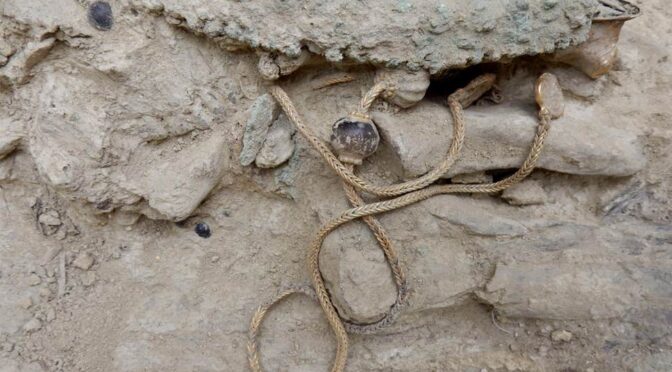 Discovery of hidden 3,500-year-old warrior grave stuffed with treasure could re-write ancient Greek history
The 3,500-year-old remains of a prominent ancient warrior who has been buried alongside an assortment of riches have been uncovered by an American husband-and-wife team working in Greece.
In more than 65 years, it is considered the most significant finding made in continental Greece.
The undisturbed tomb, found in southwestern Greece by the University of Cincinnati archaeologists Sharon Stocker and Jack Davis, was discovered the hidden treasure.
For some time, the news of the discovery had been kept under wraps after the Greek authorities made the announcement. Stocker and Davis made the discovery while working near the Palace of Nestor, a site initially discovered back in 1939.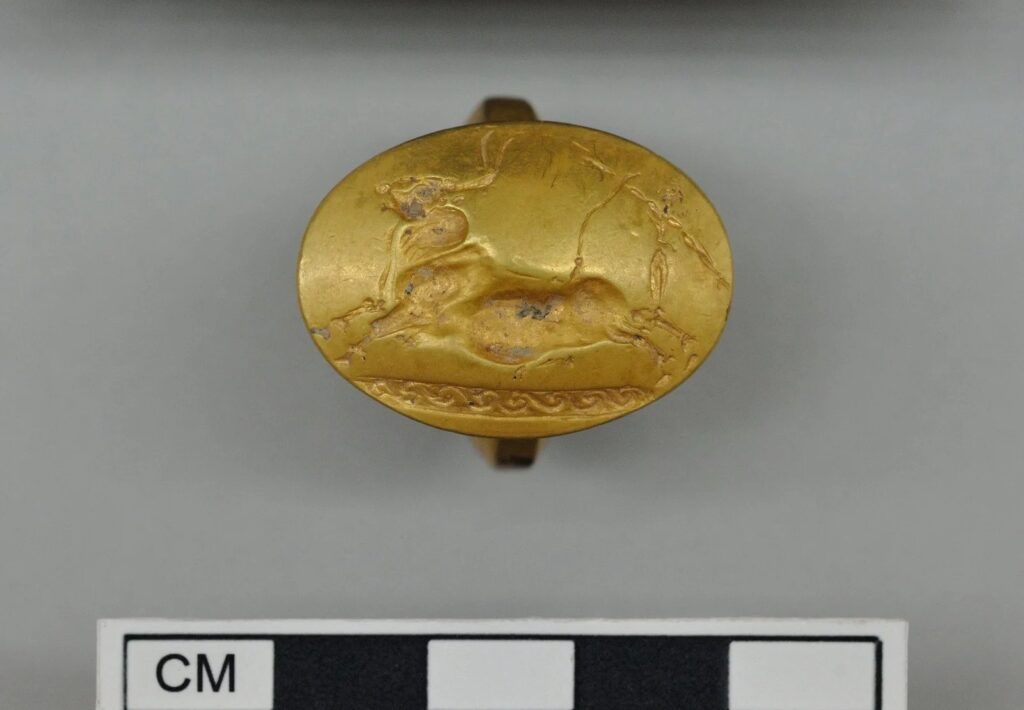 A pit of 5 feet deep, 4 feet wide and 8 feet long revealed during the excavation by the team.
The skeletal remains of a single individual—an unknown male between the age of 30 to 35 years—was found buried alongside an astounding assortment of riches, a strong indication that he was likely a warrior of significant importance.
Analysis of his remains suggests he was, in the words of the archaeologists, "strong, robust…well-fed."
The unnamed warrior may have been royalty, the founder of a new dynasty, or even a trader who acquired his riches through commerce.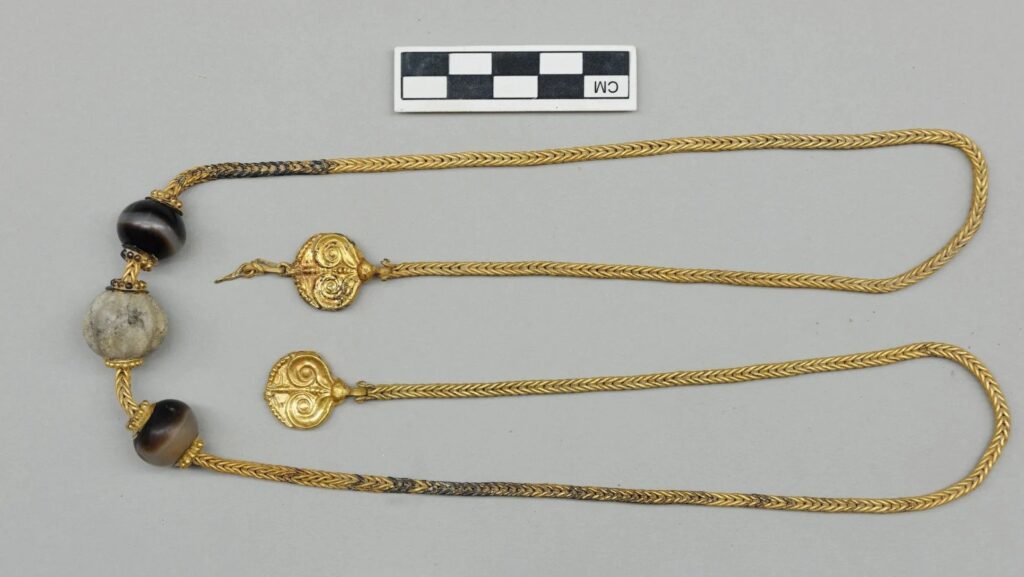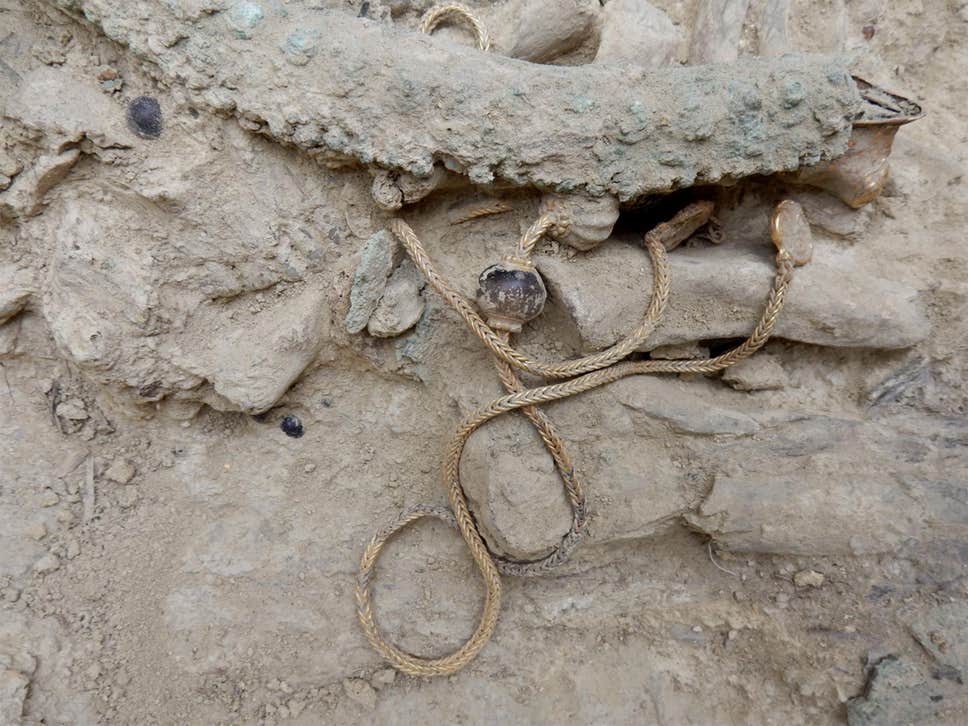 The warrior was laid to rest with his many belongings, including fine gold jewellry, an ornate string of pearls, signet rings, silver vases, ivory combs, and a bronze sword with a gold and ivory handle.
The fact that he was buried alone and not in a common pit with others is yet another indication of his social importance.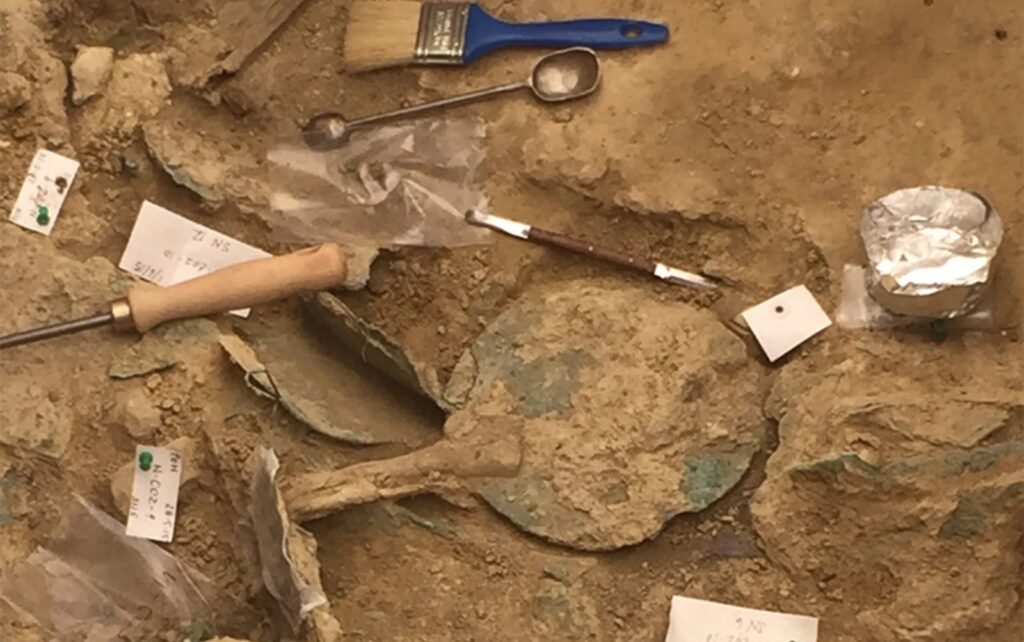 The jewellery, adorned with figures of deities, animals, and floral motifs, was crafted in the style of the Minoans, a civilization that lived on the island of Crete from around 2,000 BC.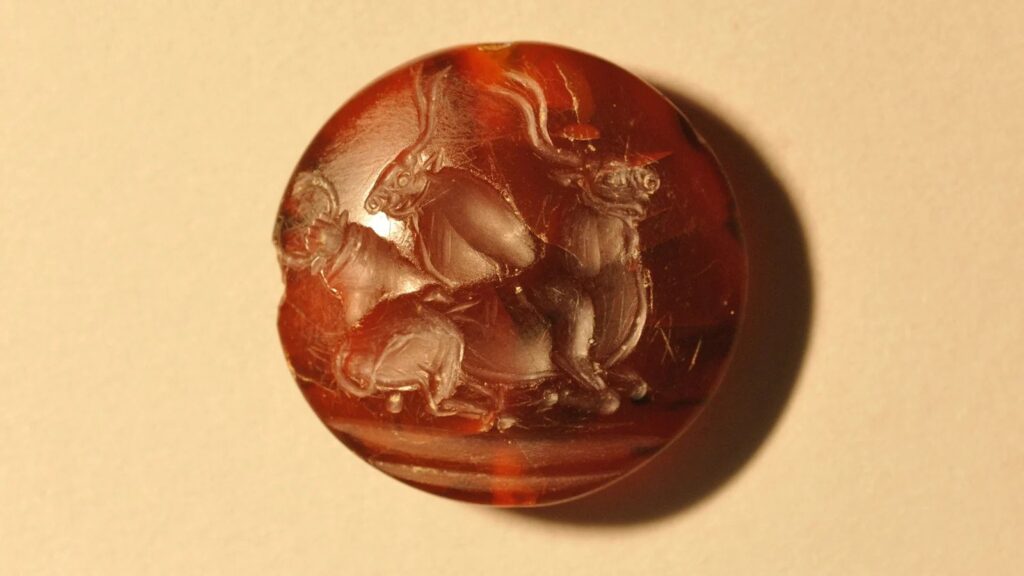 The Mycenaean people spread from the Peloponnese across the eastern Mediterranean in the 2nd millennium BC, and represent the first advanced civilization in mainland Greece.
Mycenaean Greece came to end with the collapse of the Bronze-Age culture around 1,100 BC and inspired ancient Greek society, literature, and mythology.
About Author