Stunning Face Hidden for Thousands of Years: Wooden Sarcophagus Is Unearthed at Egyptian Necropolis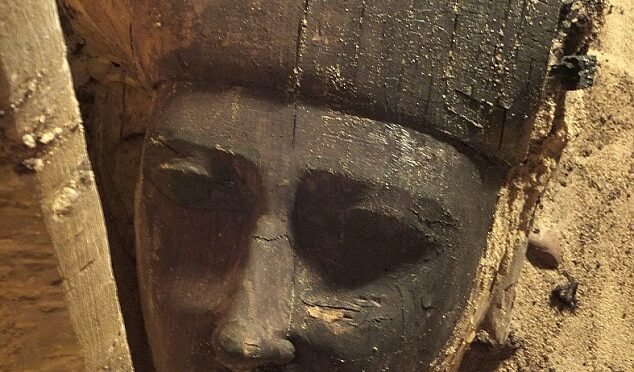 Stunning Face Hidden for Thousands of Years: Wooden Sarcophagus Is Unearthed at Egyptian Necropolis
A wooden sarcophagus found at an undisclosed location in Egypt. This object has been found by Spanish archaeologists from Jaen's University at the Qubbet el-Hawa necropolis in Aswan, Egypt.
The team, who have been working in Egypt for a month, has also found a tomb dating back to the year 1830 BC and some twenty mummies in it.
The works are part of an archaeological campaign lead by Spanish professor Alejandro Jimenez Serrano and seventeen experts from two Spanish universities and a British university based in London work at the archaeological campaign.
Encased in soil, this extraordinarily delicate face emerges into the sun for the first time in thousands of years. The wooden sarcophagus was unearthed by archaeologists at the necropolis of Qubbet el-Hawa in Aswan, Egypt.
Believed to contain the body of a person of some rank, it boasts extraordinarily delicate features, well-preserved by the sands of time.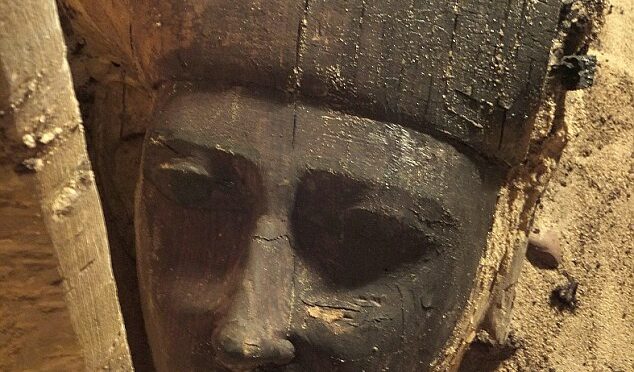 Since starting a fresh excavation, they have also discovered 20 mummies and uncovered a tomb dating from around 1830BC.
He said that his team came from a number of different disciplines which allowed a broad focus.
It had also allowed them 'to develop new techniques such as RTI or scanning in 3D which helps read hieroglyphic texts with greater accuracy,' he added.
The team had already found two smaller tombs in earlier digs.
Qubbet el-Hawa necropolis was in use from 2250BC and provided the last resting place for some of the country's most important officials.
A string of 40 tombs cut into a rocky cliff face, the burial ground also forms one of the best vantage points of the city of Aswan.
About Author