14,000-year-old ice age village discovered is 10,000 years older than the pyramids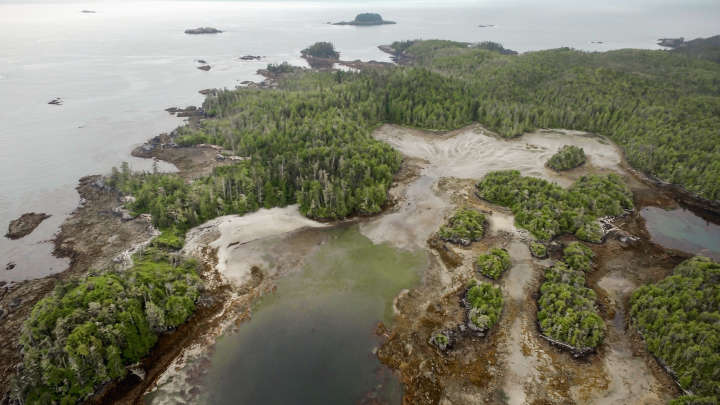 14,000-year-old ice age village discovered is 10,000 years older than the pyramids
In their oral history, the Heiltsuk people describe how the area around Triquet Island, on the western coast of their territory in British Columbia, remained open land during the ice age.
"People flocked there for survival because everywhere else was being covered by ice, and all the ocean was freezing and all of the food resources were dwindling," says Heiltsuk Nation member William Housty.
And late last year, archaeologists excavating an ancient Heiltsuk village on Triquet Island uncovered the physical evidence: a few flakes of charcoal from a long-ago hearth.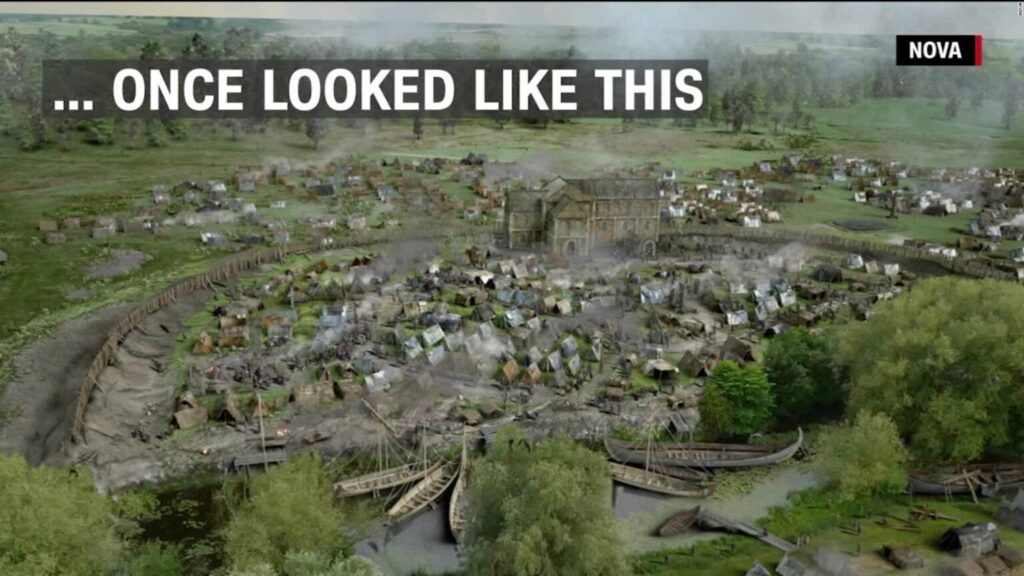 Analysis of the carbon fragments indicates that the village site — deserted since a smallpox epidemic in the 1800s — was inhabited as many as 14,000 years ago, making it three times as old as the pyramids at Giza, and one of the oldest settlements in North America.
"There are several sites that date to around the same time as the very early date that we obtained for Triquet Island, so what this is suggesting is that people have been here for tens of thousands of years," says Alisha Gauvreau, a scholar at the Hakai Institute and a PhD candidate at the University of Victoria, who has been working at the Triquet Island site.
But how was it that Triquet Island remained uncovered, even during the ice age? According to Gauvreau, sea levels in the area remained stable over time, due to a phenomenon called sea level hinge.
"So all the rest of the landmass was covered in ice," she explains. "As those ice sheets started to recede — and we had some major shifts in sea levels coastwide, so further to the north and to the south in the magnitude of 150 to 200 meters of difference, whereas here it remained exactly the same."
The result, Gauvreau says, is that people were able to return to Triquet Island repeatedly over time. And while nearby sites also show evidence of ancient inhabitants, people "were definitely sticking around Triquet Island longer than anywhere else," she says. In addition to finding bits of charcoal at the site, she says archaeologists have uncovered tools like obsidian blades, atlatls and spear throwers, fishhook fragments and hand drills for starting fires.
"And I could go on, but basically, all of these things, coupled with the fallen assemblage, tell us that the earliest people were making relatively simple stone tools at first, perhaps expediently, due to the parent material that was available at the time," Gauvreau says.
The site also indicates that these early people were also using boats to hunt sea mammals, and gather shellfish, she adds. And later on, they traded or travelled great distances to obtain nonlocal materials like obsidian, greenstone and graphite for tools.
For archaeologists and anthropologists, the find bolsters an idea, called the "Kelp Highway Hypothesis" hypothesis, proposing that the first people who arrived in North America followed the coastline in boats to avoid the glacial landscape.
"It certainly adds evidence to the fact that people were able to travel by boat in that coastal area by watercraft," Gauvreau says.
And for the Heiltsuk Nation, which has worked with the archaeologists for years to share knowledge and identify sites like Triquet Island, the updated archaeological record provides new evidence, as well. The nation routinely negotiates with the Canadian government on matters of territory governance and natural resource management — negotiations that depend in part on the community's record of inhabiting the area over long periods.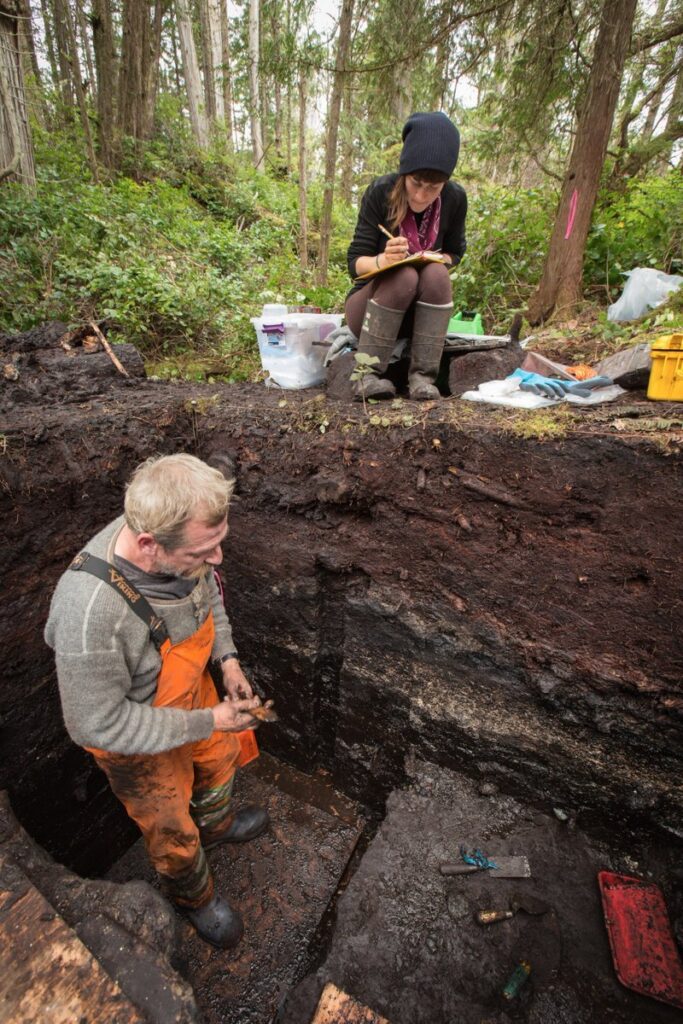 "So when we're at the table with our oral history, it's like me telling you a story," Housty says. "And you have to believe me without seeing any evidence."
But now, he explains, with the oral history and archaeological evidence "dovetailing together, telling a really powerful tale," the Heiltsuk have new advantages at the negotiating table.
"That's really going to be very significant … and I think will definitely give us a leg up in negotiations, for sure," he says.
About Author