Divers found a perfectly preserved ancient Chinese underwater city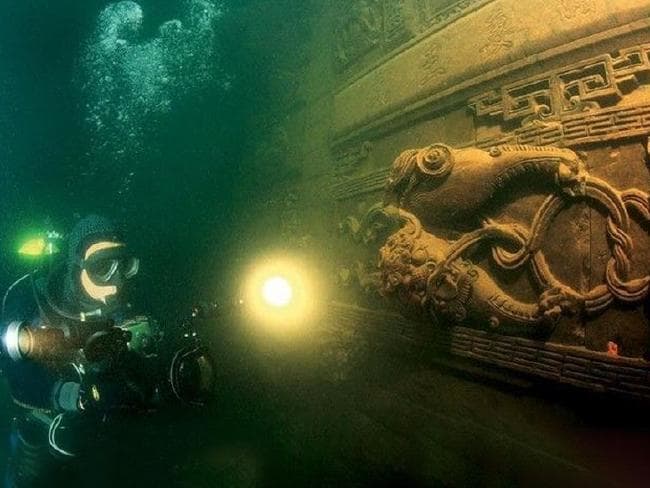 Divers found a perfectly preserved ancient Chinese underwater city
A maze of white temples, memorial arches, paved roads, and houses… hidden 130 feet underwater: this is China's real-life Atlantis.
Incredible images show an incredible sunken city hidden in the depths of Qiandao Lake in China. Divers discovered a jaw-dropping labyrinth of adorned temples, memorial arches and dragon carvings, deep in the tranquil waters.
The ancient city, which is hidden 130 feet underwater, was once Shi Cheng – the centre of politics and economics in the eastern province of Zhejiang.
But despite it's beauty, the city was deliberately flooded by the Chinese government in 1959 to make way for a new hydroelectric power station.
The historical metropolis, built over 1,300 years ago, was slowly filled with water until it was completely submerged by the turquoise-blue mass now referred to as Qiandao Lake.

The city, which is now dubbed "Lion City" because it is tucked between the Five Lion Mountains, then lay forgotten for 53 years in the man-made lake.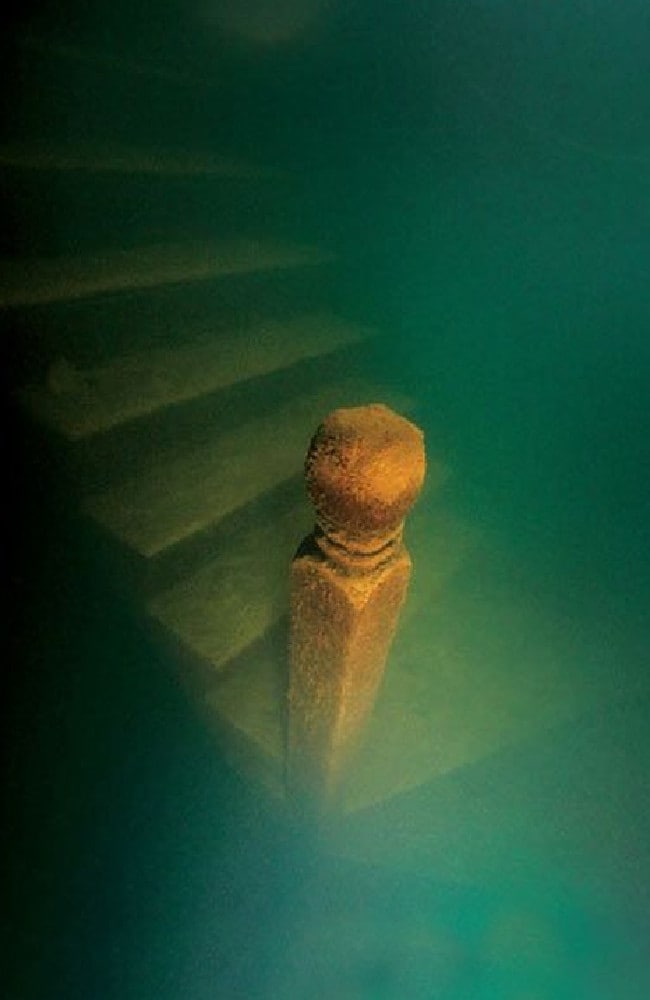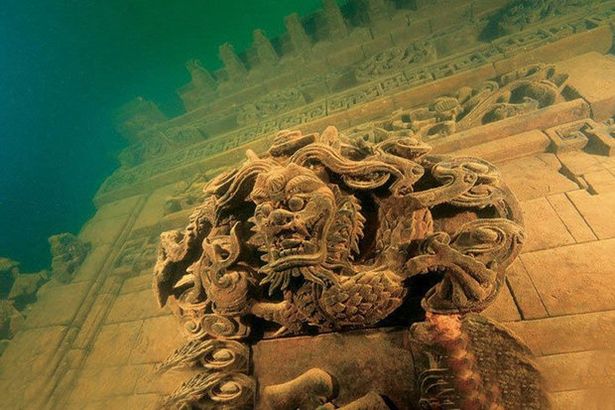 But since being rediscovered in almost perfect condition, it has resurfaced as an underwater adventure park for tourists. Depending on where on the lake bottom it is, the city is between 85 and 131 feet underwater.
Qiu Feng, a local official in charge of tourism, introduced the idea of using Shi Cheng as a destination for diving clubs.
The first voyage was one of discovery, and Qui said: "We were lucky. As soon as we dived into the lake, we found the outside wall of the town and even picked up a brick to prove it."
It was later discovered that the entire town was intact, including wooden beams and stairs. Now the city has attracted interest from archaeologists and a film crew has been on site to record the preservation of the lost ruins.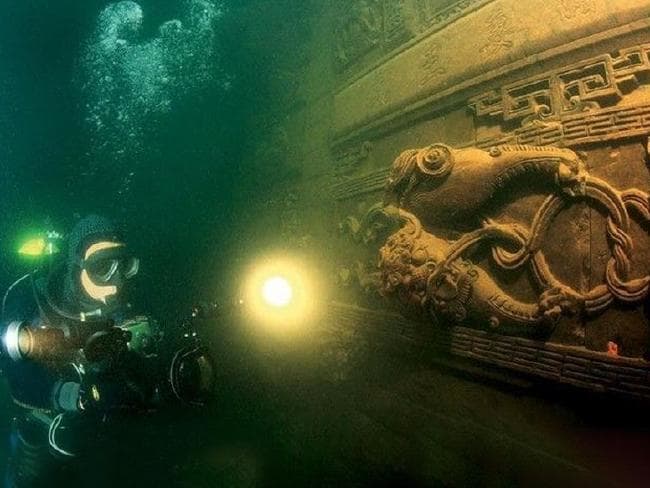 April-October is the recommended months to visit, as there is warmer weather at the lake and hopefully warmer water below the thermocline.
The colder air temperatures in Nov-March can make it uncomfortable for divers to do three dives in a day, particularly those diving in wetsuits. Depending on the time of year, the water temperature can range from 7-16c.
The Dives
Although it is breathtaking, it's important to remember the differences between the conditions encountered here vs. clear ocean water. All divers are required to do an initial 25ft dive in the lagoon, to ensure they are safe to continue.
Visibility at the surface is about 5ft at best, dropping down to a mere 6 inches in some places at the bottom of the lagoon. But this isn't the only bizarre sunken city which has been uncovered after years of neglect.
About Author