Urartian noblewoman buried with the jewelry found in the 2,750-year-old necropolis of Çavuştepe castle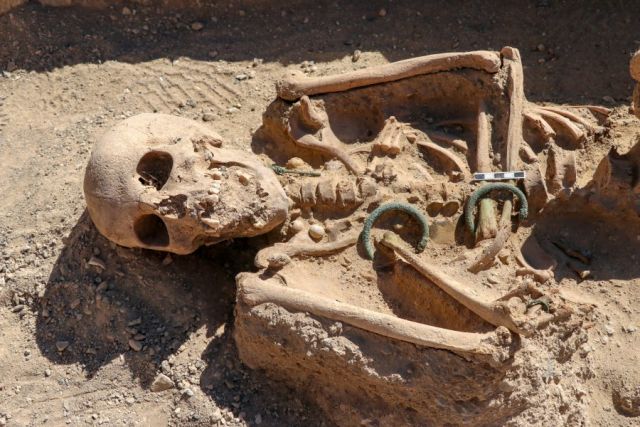 Urartian noblewoman buried with the jewelry found in the 2,750-year-old necropolis of Çavuştepe castle
Greek archaeologists have discovered a virtually intact grave of an ancient noblewoman buried with her golden jewellery at a Roman burial monument on the island of Sikinos.
Her name, according to a burial inscription, was Neko – or using the Greek alphabet.
The box-shaped grave was found untouched in the vault of the Episkopi monument, a rare burial memorial of the Roman era, which was later turned into a Byzantine church and a monastery.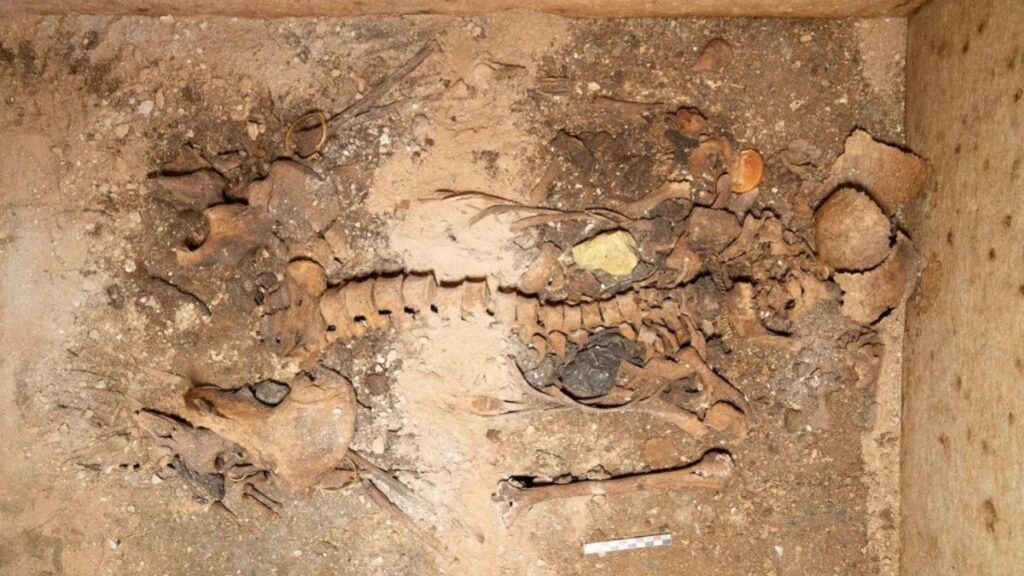 Golden wristbands, rings, a long golden necklace, a female figure carved cameo buckle, glass, and metal vases, and fragments of the dead woman's clothes were found in the grave.
The well-preserved mausoleum on the tiny island, in the Cycladic group southeast of Athens, was likely to have been constructed to shelter the grave, archaeologists said.
'We were unexpectedly lucky,' Director of the Ephorate of Antiquities of Cyclades Dimitris Athanassoulis told Reuters on Monday. 'This is Neko's mausoleum.'
'It's very rare. A monument, one of the Aegean's most impressive, has got an identity.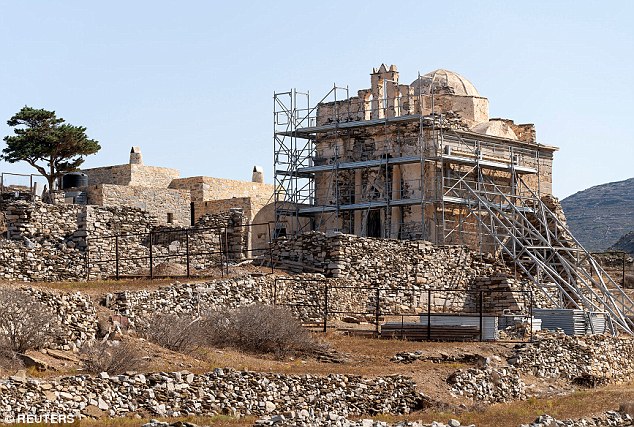 'We now have the person for whom the building was built, we have her remains, her name.'
Despite attacks by grave robbers in ancient times and the building's various uses through the centuries, Neko's grave was found intact mainly because it was well hidden in a blind spot between two walls in the basement of the building, Athanassoulis said.
He said that experts thought Neko had links to the island but it was not clear whether she was actually from Sikinos.
'We are now trying to find out more about her,' he said. 'We are still at the beginning.'
About Author